Remembrance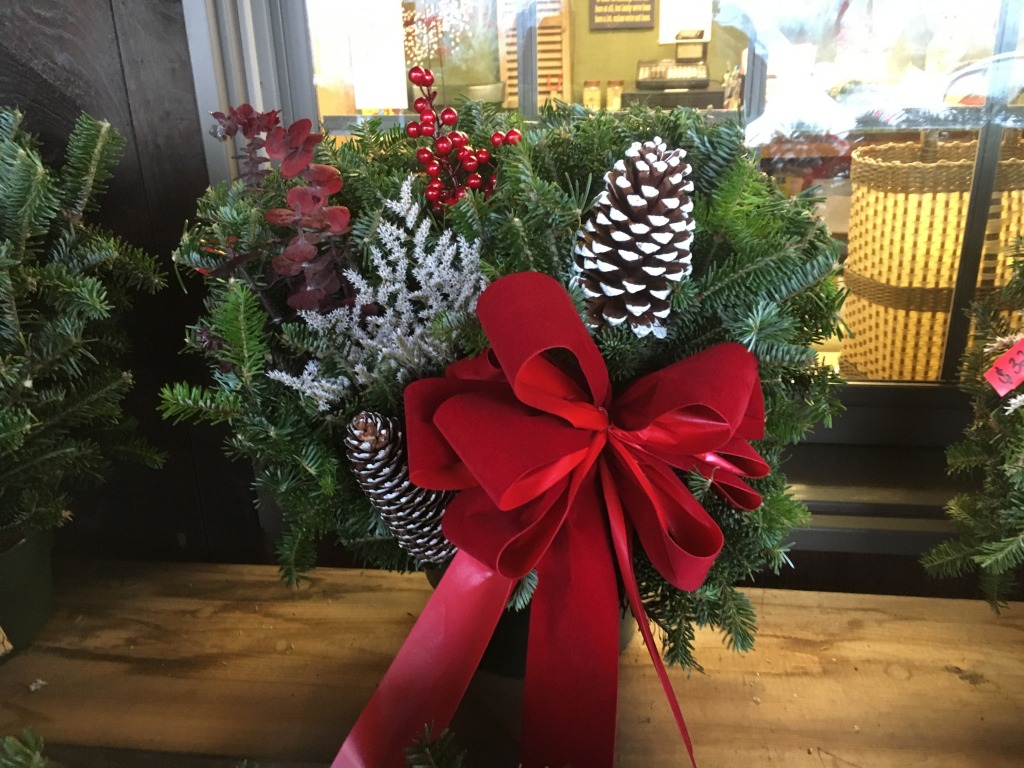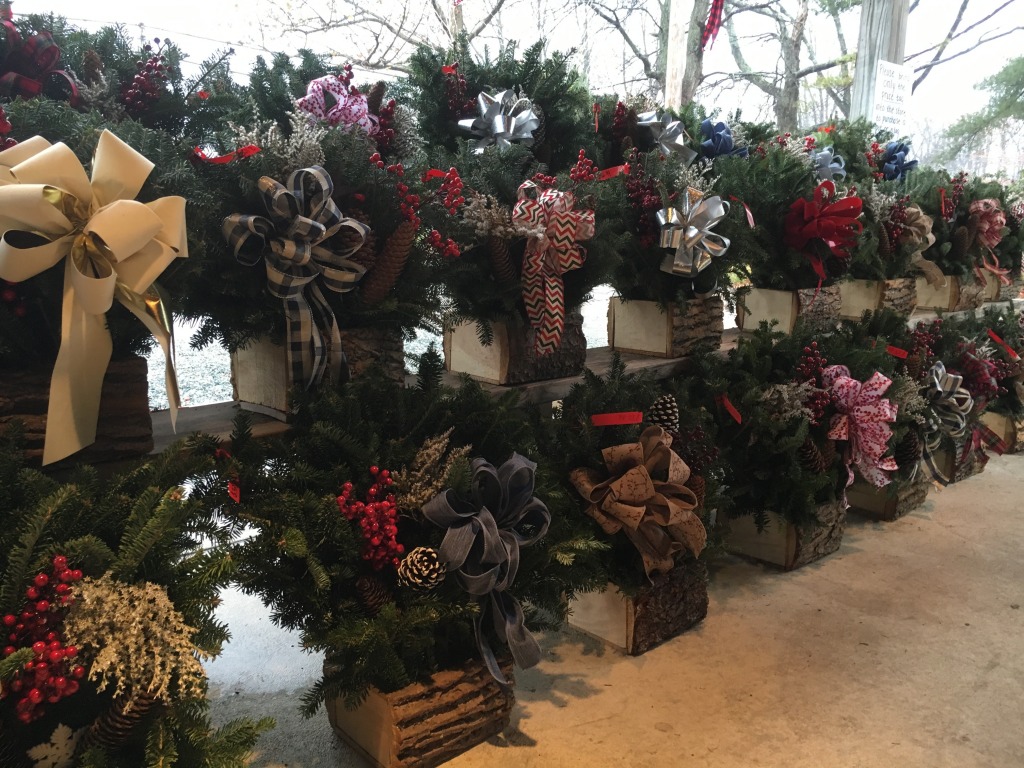 When you pull into our parking lot, you see a beautiful display of our work on our front porch. We make each one special because we know they are for special people.
They are available in 6" pots, 8" logs and 12" logs.
All are generously filled with fresh greens from our fields and then decorated with a very pretty handmade bow, waterproof red berries, an assortment of pine cones, and statice. Other items can be added upon request, such as a red cardinal. Our remembrance logs and pots are classy. They show you care. They are so beautiful, people put them on their steps or hearth.
We take special orders for our logs and pots. That way you get exactly what you want and when you want it. Please give us at least a week's notice.
Our cemetery pieces are available before Thanksgiving and are beautiful enough to include with that important day as well.
At Paul Bunyan's, we value the faith you put in us, making sure your loved one is remembered in a special way.