Christmas Trees
Paul Bunyan's has NO Christmas Trees left in Our fields for Cutting. We do have Trees that We Cut for You.
WE WILL SELL OUT IN EARLY DECEMBER.
* We are sorry but we cannot put heavy trees onto peoples SUVs. Please come with a pick up truck.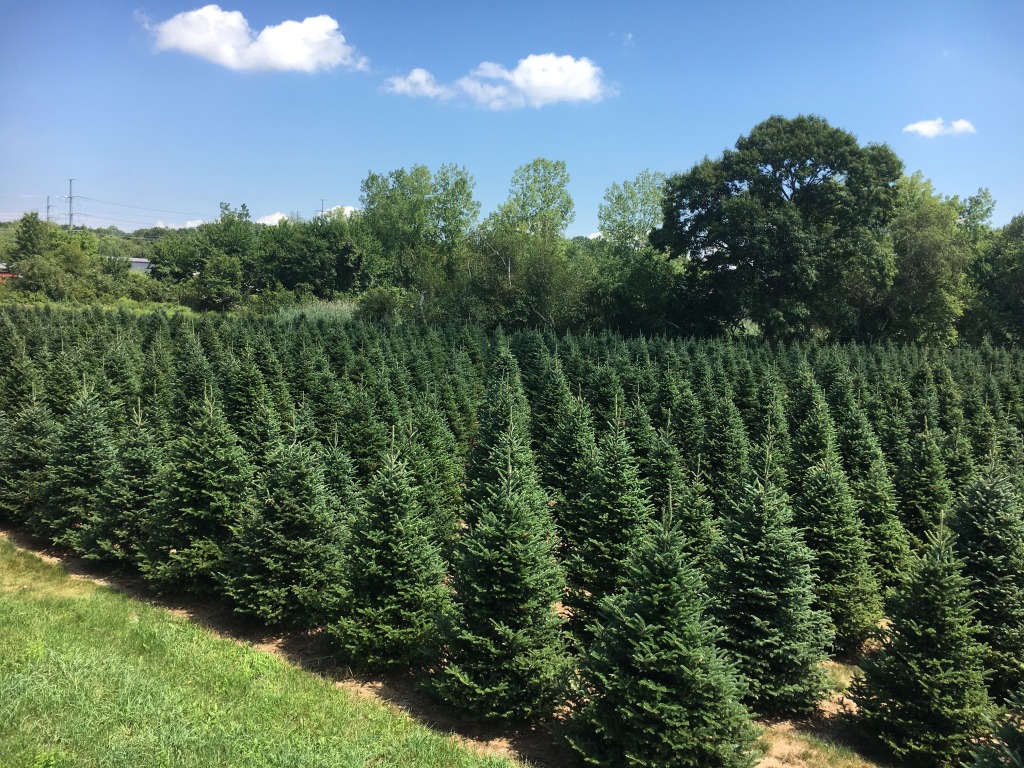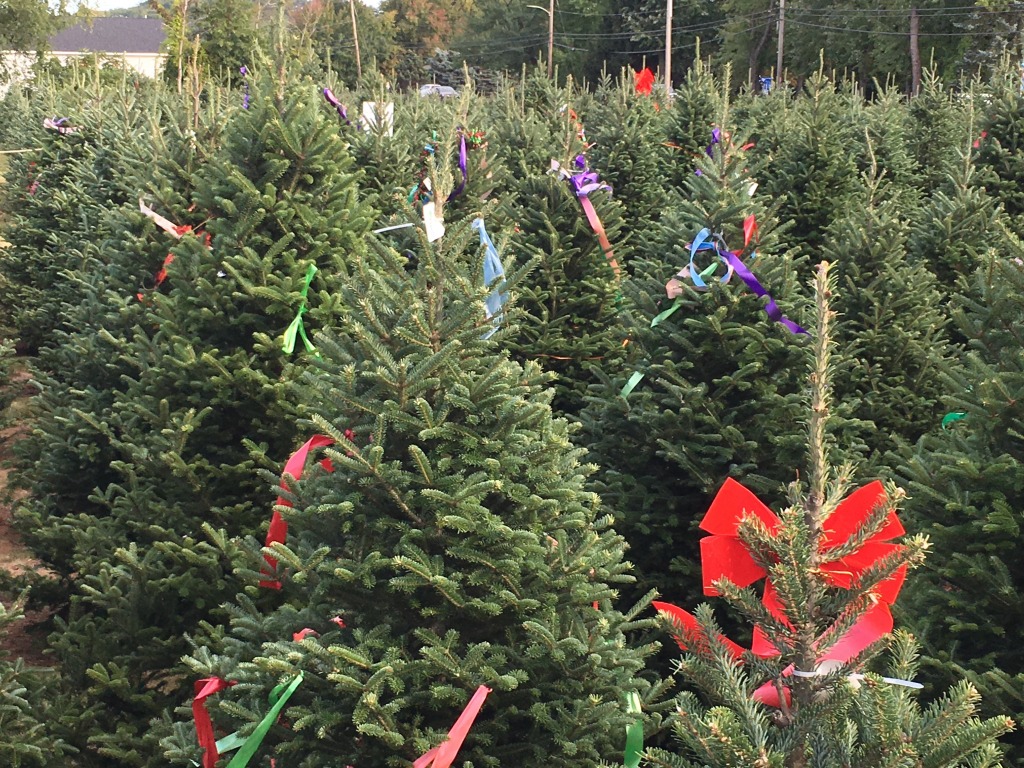 Tag and Cut-Your-Own
We have beautiful trees ! Our specialty is Fraser Fir and Concolor Fir. They have very long needle retention – up to 3 months, provided they are kept well watered. Both are soft to the touch. Fraser Fir are dark green, almost bluish in color. They hold the heaviest ornaments. Concolor Fir have very blue needle color and incredible citrus smell. (Limited Supplies of the Concolor Fir this year) Canaan Fir and Arizona Corkbark Fir are also available. They too have wonderful qualities.
Tagging is a pretty simple process. Our trees are $68.00 (plus tax) for the average 7'-8' trees. Please leave a minimum of a $10.00 deposit. We give you a packet of colorful ribbons and a tag with your name on it, along with a map of our farm. Some of our customers have the tradition of decorating their tree in the fields with special ornaments when they are tagging and you are welcome to do the same.
Paul Bunyan's has some Paul Bunyan size trees in our fields! They are 9' to 20'. They are individually priced anywhere from $100.00 to $300.00. Other trees of exceedingly higher size and quality are individually priced accordingly. We do the cutting for you on these larger size trees. Just tell us when and we will harvest that morning.
When it comes time to cutting your tagged tree, we are open every day except Thanksgiving. We close our fields for cutting down your tagged tree at 4:00pm. We give you a saw and a cart and have you harvest your tree. Once your tree is brought in from the fields, we take over from there. We know just what needs to be done to get your tree all ready for your stand. This includes banging any brown needles out, flushing the cut on the bottom so it stands up straight, removing the lower branches so you can get it into your tree stand, and netting it for you to make it easier to handle. We tie your tree on or into your vehicle. We send you on your way with excellent care instructions. And our thanks.
The only way to get a cut-your-own tree is during the tagging season. It starts on Saturday, September 11th 2021. Tagging season will end sometime early November. After that, we know that you will enjoy one of the trees we cut for you. Give us a call or email us and we can update you. Many of our customers have been getting a tree from us since they were a kid and now have families of their own. We always love to see new customers as well. We only can sell a certain number of trees a year, so we save some for the following season. Come early for the best selection.
Trees We Cut For You
They are displayed professionally in a lighted area. Sizes range from 5' to 14'. You can find trees for $32.99 up too $84.99 and pretty much any price ranging from $32.99 to $298.99 Other trees of exceedingly higher size and quality are priced accordingly.
Properly cared for, our Christmas trees go well beyond the season.
We are more than willing to hold your tree if you want to pick one out but are not quite ready to bring it home.
Kindly let us make your Christmas season a pleasure by getting your tree from Paul Bunyan's Farm.